Aaron Blackwell
(Nova Forca - Personal Trainer)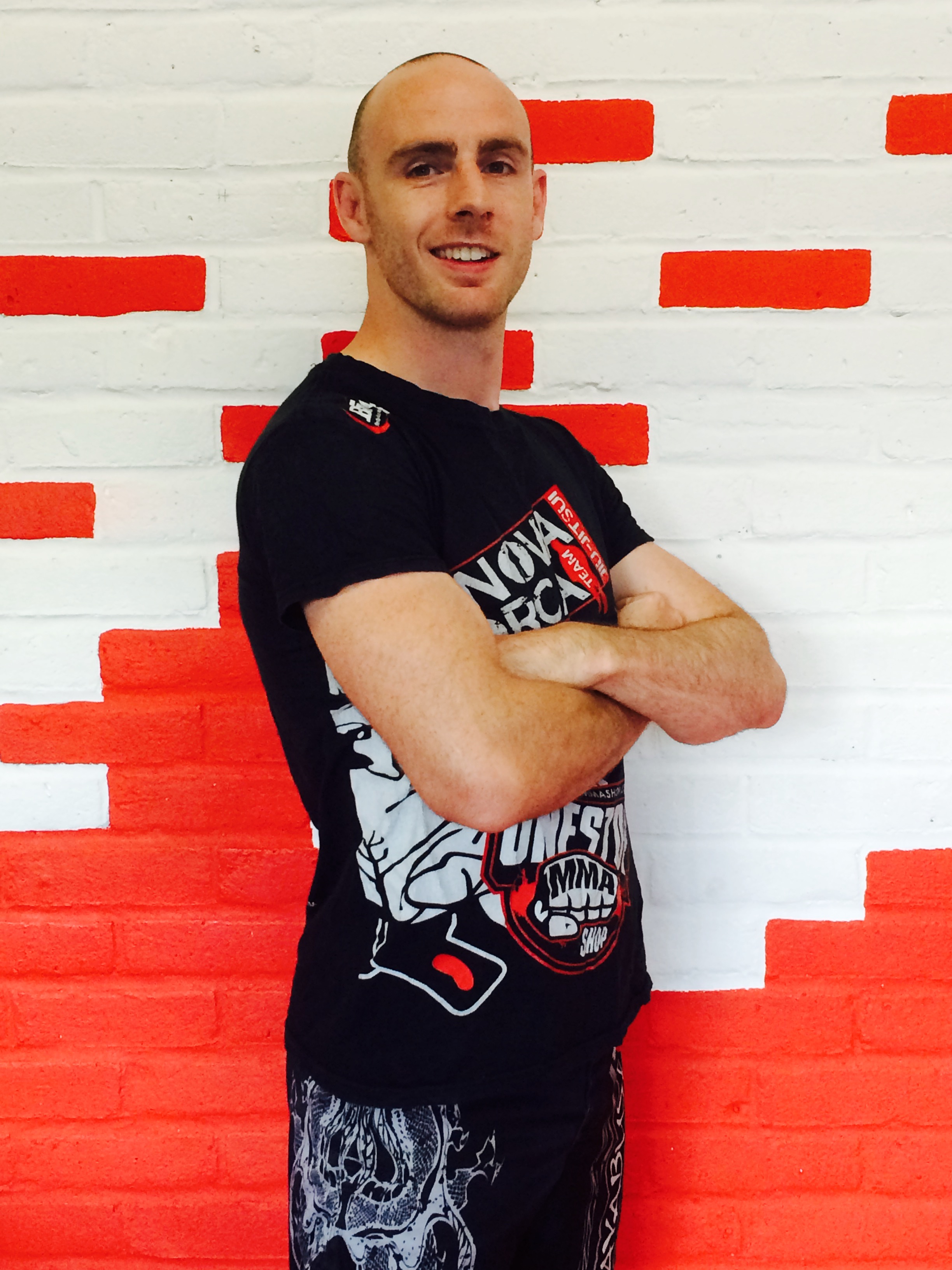 Trainer Qualifications 
Reps Level 3 Advanced Fitness instructor 
Reps level 3 Personal Trainer
Black Belt in Mugendo Freestyle Kickboxing 
Black Belt in Choi Kwang Do 
Brown Belt in Shotokan Ryu Karate 
Purple Belt in Ken Shin Kai Karate
13 years of Professional MMA experience 
 1st 4 Sports Level 2 Award in the Treatment and Management of Injury in Sport (QFC) 
Community Sports Leader Award  Personal Trainer since 2003 
Cornerman experience (on domestic and international level shows) 
Former head coach at Relentless MMA
What Are My Services? 
I have been a coach and 121 trainers for over 12 years, working with numerous different sports including MMA, American Football, Hockey and Rugby giving me a wealth of experience in developing and working with numerous types of athletes.  
I specialize in developing athletes speed, cross co-ordination, power training, and flexibility.   
I can offer boxing and full striking pad work. 
As well as this I offer training on kicking technique, timings and expanding your kicking technique repetitious. 
I also offer cornering assistance services to Professional and Semi-Professional MMA athletes. 
Sponsorships 
For Semi-Professional Nova Forca fighters I offer a 15% sponsored discount on all services 
For Professional Nova Forca fighters I offer a 35% sponsored discount on all services 
There are also full sponsorship opportunities available for Professional and Semi-Professional athletes that are high achievers, please email me at Blackwellmma@hotmail.co.uk for further details.  
Why Choose Me as Your Personal Coach? 
 Because I believe there is no substitute for hard work and determination, or in the words of the great coach Vince Lombardi ''Winners never quit, and quitters never win''
We'll work hard together, but you'll enjoy and benefit from the results.